Introduction
uhh sup? I like to make art, I ''collect'' literature and have been writing for 9 years off and on. I'm a libra sun, scorpio moon, INFP and ravenclaw if any of that is important to you.
I have five ''main'' characters that I play: Io Kairavi, Amrod, Mannon, Leophin and Harlow Vandril. Amrod and Io Kairavi are currently played here!
Mannon is the one featured all over my profile!
Outpost Items
Signature
There is thunder in our hearts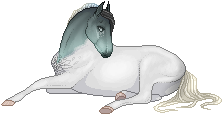 Characters
Appearance
Half hobbit half dwarf with red hair that's currently dyed silver and purple, hetrochramatic eyes and multiple piercings with a tattoo.
Personality
Pretty chill person, lives off of coffee. Seriously considering just making this a shrine to Mannon. All hail the sad grumpy old man Mannon! May he bring us good fortune.

History
Been floating around for 22 years.
Coffee & Tolkien Knowledge
Virtuoso
I live off of coffee and Tolkien two things, they provide my life force.
Additional