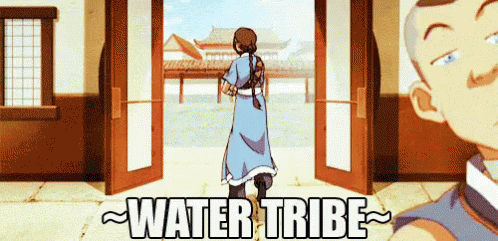 "There is nothing softer and weaker than water,
And yet there is nothing better for attacking hard and strong things.
For this reason there is no substitute for it."
― Lao Tzu, Tao Te Ching, Ch. 78

[ ELEMENTAL WATER]
Apprentice: The most basic level of Maura's arcana, she can only control small amounts of water at any given time. Maura can use water to help her "see" the world around her, but it does not provide a clear picture. Instead, everything is hazy and distorted. Maura must be in direct contact with water (i.e. in a pool, pond, etc) in order to "see". Large amounts of water allows her to see more easily while having less water to work with makes the task harder. Maura tires easily when trying to "see".
Adept: The most notable change is that she can "see" for longer periods of time and control water without tiring. Maura can control a slightly larger amount of water. She requires less water to "see", but still needs access to water. At this stage, Maura can sense others via the blood coursing through their body but cannot directly pinpoint their location. Maura can summon small water elemental minions to aid her.
Master: Maura can sense the presence of water and possibly gain detailed information about the water she is sensing, including the amount/size of water she is sensing and whether it is hidden. She needs significantly less water to "see" and no longer needs to stand in pools of water to do so - instead, Maura can see via carried skins or bottles of water. Her ability to sense others via their blood has also grown, allowing Maura to pinpoint other creatures with ease.
Virtuoso: Now without any taxation upon her energy or consequences against her physical wellbeing, Maura can control terrifying amounts of water. She can now easily bend water from nearby locations or underwater springs, no longer needing direct access to water in order to use her arcana. Maura's water elemental minions have also grown larger in size, now the size of a large pony.